When my sister, mother and I were cleaning out my mom's house and dividing generations of treasures I was hoping my sister was going to want to take my mother's upright piano to her house. She did not. For a while I avoided decorating the piano hoping my sister was going to change her mind. She hasn't. I finally gave in and embraced the piano and truth be told, I like it.
I started with the
lime green clearance vase
I picked up at Hobby Lobby for 8 dollars and went from there.
When I purchased this vase, I had no idea what I was going to do with it, but I loved it and couldn't pass up the great deal (it was 80% off).
Then on a separate Hobby Lobby trip I found this wonderful frame that was half off and the planning for the right side of the piano began. I printed one of my favorite pictures from our
New Year's party
and went to Pier 1 to search their floral sale for the fillings for my vase. I am very pleased with how the vase turned out. And bonus, I found these daisies on clearance during my Pier 1 visit.
The left side of the piano is the side I don't think I am finished with. I love the picture of
the twins
, but I feel like I need something to replace the candle with more height.
I think the middle of the piano was a small stroke of genius (a stretch, I know). I thought a stack of books would look nice there so I headed over to Half Price Books and found a few hard back biographies on famous pianists.
I will still be on the hunt for additional/replacement books if I find more with more interesting colors/designs, but these are a good start. The bunny was another Pier 1 find and he will be allowed to hang out until after Easter and then will be replaced with another bauble.
Now I kind of wish I knew how to play.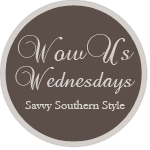 Have a lovely Wednesday!