The husband bought me a print of this amazing painting last weekend. It was painted by Elizabeth Cencini a fabulous Houston artist that is showing a lot of her work over at
Style Cycle
in the Houston Heights right now. I fell in love with this painting and if my tax refund check had been larger maybe I would have bought the actual oil on canvas, but my print is fantastic as well.
The painting is called prelude to tango and I love it. The girl in the painting drew me in originally with her great eye shadow and the passionate look on her face. I love the blue and green in the painting...it reminds me of what the husband and I wore in our engagement pictures.
Have a mentioned the colors go perfectly in my bedroom?
Beautiful Artist, Beautiful Painting (source)
Elizabeth's art will be on display at Style Cycle through May 4, 2013...go check it out!
It is well worth the trip!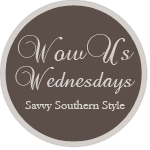 Have a great day!!!