As you might have noticed from
Monday's post
, I am very proud of the husband for completing the
BP MS 150
over the weekend. It should be no surprise that something MS 150 related is part of my weekly finds this week.
I picked up a frame and matte for Daniel's completion certificate at
Michael's
yesterday. I love how easy craft stores make it to frame a special document. I also grabbed some fun ribbon and a scrapbook bicycle to make even more special for my hubby.
He was very touched when I gave it to him last night. I was happy.
Way to go Dano.
Another find for the week came right out of my closet. I love it when I find things I have forgotten about. Thanks to a closet clean out, I came across this weekly calendar that I had purchased as a Christmas present for my mother that she did not need. I had intentions of returning it, but clearly that didn't happen.
It's a cute little calendar that I am now putting to work at the office. I like to jot down tasks that I work on each day that are not on the to-do list so I can know where my time goes during the week.
It's a handy way of keeping track especially when the boss wants updates.
I hope your week is treating you well. Did you make any fun finds this week?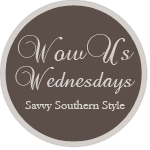 Have a fabulous Wednesday!!