This weekend was fabulous and I am exhausted!! If I am so exhausted from our Austin road trip, you bet the husband is 100 times more exhausted.
Daniel rode his bike there. Wow. Just a little weekend ride of over 150 miles...no big deal.
Okay, it was a big deal. He road as part of the
SM Energy
team in the
BP MS 150
which helps raise money for the MS Society to fund research for a cure for multiple sclerosis. If that's not big enough, this ride had also been on Daniel's bucket list for a long time. Check. I am so proud of him.
I have family and friends that battle this disease. It is touching how many people donate, ride and come out for this event.
Great looking team, right?
It all started around 5 AM on Saturday. Coffee? Yes, please.
We gathered at the office near one of the start lines for the ride and loaded up all our riders.
And then they were off...
Love that guy.
Some of the volunteers for their team followed with them and camped in La Grange at the halfway point. I headed straight to Austin to hang out with family and friends. I met them back at the finish line.
Congrats to all the riders that rode over the weekend. I hope you are resting well this week!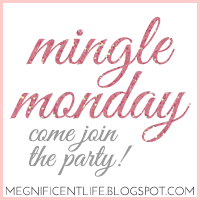 Have a wonderful week!!