Our weekend was nothing to write home about and I made no significant Weekly Finds this week, so instead of boring you with boring things I thought I would go ahead and start recapping our fabulous Italian vacation. Much more interesting, right? I thought so too. And I am so happy I am about halfway through editing over 600 pictures!
We started our trip in Venice, so let's start there. Flying into Venice was super easy, customs was a breeze, and it was so much fun to go right from the airport to a boat. We opted to spend a little more and take a water taxi from the airport to the hotel.
If it is in your budget to go this route, I recommend it. It was great to have one on one time with the husband while we basked in the excitement of arriving in Italy.
While in Venice we stayed at a cute hotel called
Hotel Becher
, it was located on a side canal which we loved, it was nice not being on the very busy grand canal. The room was cute, affordable and breakfast was included, which was great.
The husband, who is a planner, booked all the tickets for the places we wanted to see ahead of time. If you are heading to a place like Venice, I HIGHLY recommend you do this. I am SO happy Daniel is a planner and did this for us. We were able to wait in shorter lines at a lot of the biggest attractions and in some cases skip the lines altogether. Take the extra time to do this before you go, you will not be sorry and you will save so much time while you are there.
We toured St. Mark's Basilica which is amazingly beautiful inside and out.
We toured
Palazzo Ducale
(Doge's Palace), crossed the Bridge of Sighs, and walked through the "new" prison.
Bridge of Sighs connecting Doge's Palace (left) and the new prisons (right)
The palace used to be the residence of the Doge of Venice (the supreme authority of the Republic of Venice) and housed the courts and the prisons. In the 1600's the Bridge of Sighs was built to connect the palace to the new prisons. The bridge was named for the sighs that convicted persons would let out when seeing their last views of freedom as they were escorted to jail.
View from the bridge.
The Companile on St. Mark's square is very pretty and open for climbing, we opted to not go inside.
We wandered through Venice's opera house and took a gondola ride. Yes, very touristy and slightly expensive, but completely worth it. Venice is so beautiful from the water and being on the gondola is a nice slow paced ride with a tour guide.
Rialto Bridge from the gondola.
Our favorite places to eat in Venice were
Osteria Leon Bianco
and
Art Blu Cafe
. Leon Bianco had the best pizza (not just the best in Venice, the best we had in Italy). Art Blu had the best calamari I have ever had in my life and was a fun place to sit, people watch and enjoy wine.
Daniel and me with Art Blu's owner.
The staff at Art Blu was a lot of fun and super friendly.
A fascinating thing we noticed in Venice (and in other stops in Italy) were padlocks with writing attached to bridges.
Locks on the Ponte dell'Accademia
Of course, I needed to know the reasoning for the locks. They are love locks. This trend took off in Italy and started to spread to other places around Europe in the early 2000's. Most of the credit for the trend seems to go to the book
I Want You
by Italian author Federico Moccia. Lovers inscribe their names on the lock, attach them to the bridge and then toss the key in to the river (or canal) below as a sign of never ending love. Interesting. Some bridges had so many locks that the locks were attached to each other. I did also find out that the practice is against the law and the cities do sometimes remove the locks. So I suppose keep that in mind if you are feeling the love while you are visiting.
I loved that the residents in Venice love plants.
The city has very few grassy areas and it was so nice to see plants everywhere. The husband and I would joke when we would see balconies covered in flowers that those were my balconies (since that's what my Venetian balcony would surely look like).
The culture of Venice and living on the water was very neat to experience.
Rialto Bridge over the grand canal.
Travel around the city is easy, you are either walking or floating...unless you fall in and then I suppose you are swimming. One of my favorite things to do was to sit at outdoor cafes that were off the beaten path and watch the residents go about their daily activities. Even seeing the trash being collected was photo worthy.
Some people will tell you that Venice smells or isn't worth the visit and I completely disagree. I loved Venice and I could have spent more time there.
Cool mosaic signs in the streets.
Yes, every now and then there was a smell from the canals, but I found it reminiscent of being near the ocean. I smelled no sewer smells.
Bridge of Sighs from the gondola.
I see myself going back to Venice one day. If you are planning a trip to Italy, Venice should be on your list. It is a wonderful city to experience.
I wish we were there now. :)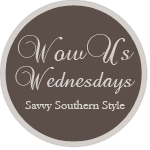 Have a great day!!